Sante Bar - Citroen Van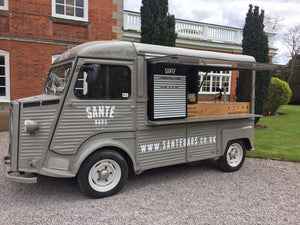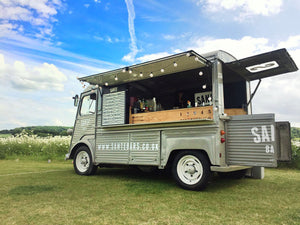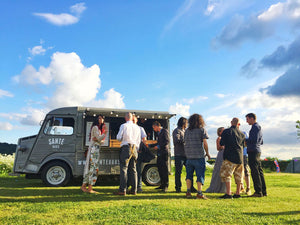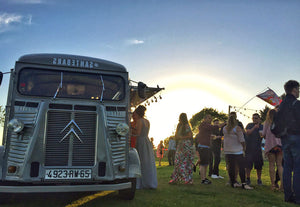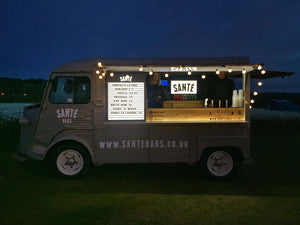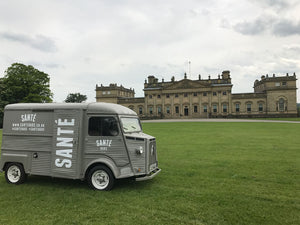 Sante Bar - Citroen Van
Brand: Bars2You
Product Code:
Availability:In stock
We offer a premium drinks and entertainment service with our beautiful vintage Citroen HY van. Our passion for exceptional drinks combined with our unique Citroen HY bar offering, will be sure to WOW your guests and make your event an unforgettable experience.
Corporate
You want to impress clients but have little time to organise everything? Relax and let us organise the drinks at your next corporate function. We offer a fully customisable bar and we're very flexible with our working hours.
Weddings
The full service includes; table wine and water, reception and toasting fizz, a bespoke drinks menu with the brides favourite cocktail, the grooms favourite draught beer, soft drinks and glassware hire.
Festivals
Find us serving Prosecco, Pimms and a selection of fine Craft Beers at festivals all around the country!
Parties
Why not bring the ULTIMATE BAR to you for the ULTIMATE PARTY? Surely there is nothing better than having your favourite people and favourite drinks all in one place. Book the Sante Bar and we will give you and your guests an experience that will undoubtably impress!
Have a question?