Bars for Events: Wedding Cocktail Recipes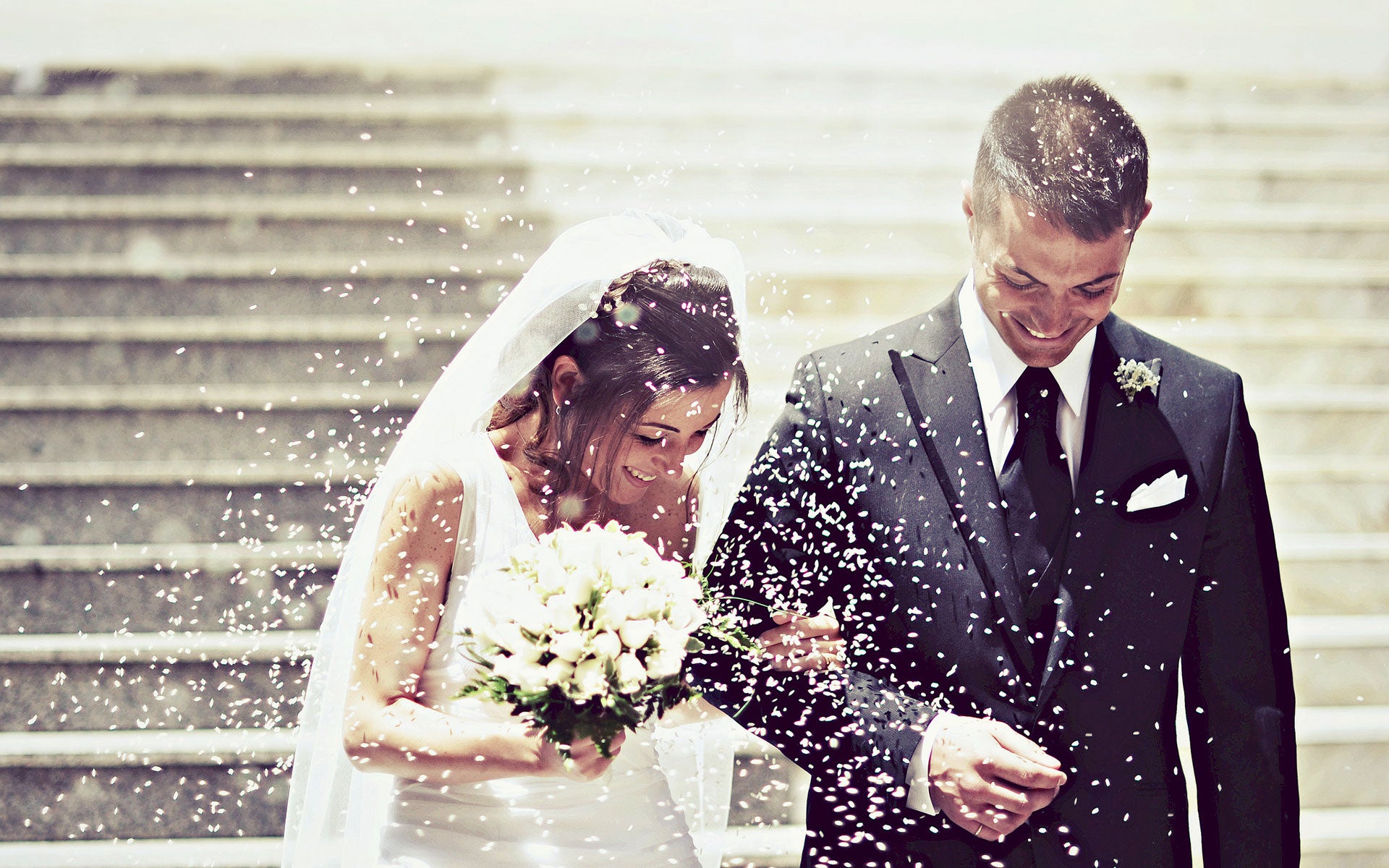 Your wedding day is the biggest day of your life - bigger even than your stag do or hen night (but don't tell your best mate!) So, if you want it to be a day that everyone remembers - for the right reasons - why not hire a wedding bar and ask the staff to create some fabulous sparkling cocktails, classic drinks and even a mocktail or two? Here are some of the most popular cocktails we have created during our years of offering bars for events:
The Golden Flute
Gold is a colour that has been associated with celebrations for years, so why not serve your guests a drink featuring gold flakes? Smirnoff offer a Vodka called Smirnoff Gold which not only has a fantastic cinnamon spice taste but also features actual edible gold flakes! All your mobile bar server has to do is add 50ml of Smirnoff Gold to 100ml of Sparkling Apple Juice, and they can serve your guests with a celebratory drink they will remember!    
Pimm's Royale
If you are getting married in the summer, then Pimm's is an obvious choice for your bar services. However, why not serve it with a twist and add some champagne? Make sure your cocktail bar is stocked with some Pimm's Strawberry with a hint of mint, and add 25ml of this to 75ml of champagne, and you're away! Garnish with a strawberry, and you have the perfect pre-dinner drink to wow your guests.
Strawberry Mojito
I'm sure we've all enjoyed a glass or two of Mojito in the summer - so refreshing with its hints of mint. But have you tried it with another classic summer ingredient, strawberry? No? Then you are missing out! Pop some sugar, 3 strawberries and a wedge of lime into a glass and muddle them together, then add a couple of mint leaves and muddle these too. Add some ice and 50 ml of white rum and give it a stir. Add some ice and a sprig of mint and serve. Your guests will be in awe of the refreshing yet bursting-with-berries flavour!
Mustique Fizz
If you have guests who want a non-alcoholic drink, then why not offer them something a little exotic. Add ice, half a passion fruit, 15ml of passion fruit syrup, 15ml of lemon juice and 100ml of soda water to a cocktail shaker and stir it until well combined. Strain it into a champagne glass and add a decorative garnish, for a mocktail that will hold its own against the other elegant drinks of the day.
Once the cake has been cut, and the evening is winding down, why not ask the bar hire staff to make some Flat White Martinis for your guests - a twist on the favourite Espresso Martini. All they need to do is add ice, 50ml of Irish Cream Liqueur, 25ml of Espresso coffee and 25ml of vodka into a shaker and shake until cold. Strain it into a Martini glass and garnish with a coffee bean. The perfect way to end your special day!
If you are thinking about bars for events for a specific celebration or event you have in mind, then please give us a call today for a quote. You can contact us on 01925 633 131 or drop us an email to enquiries@bars2you.co.uk.
Jul 18, 2018

Category:

News
Comments: 0