Bars2You save the day for nginious! at Goodwood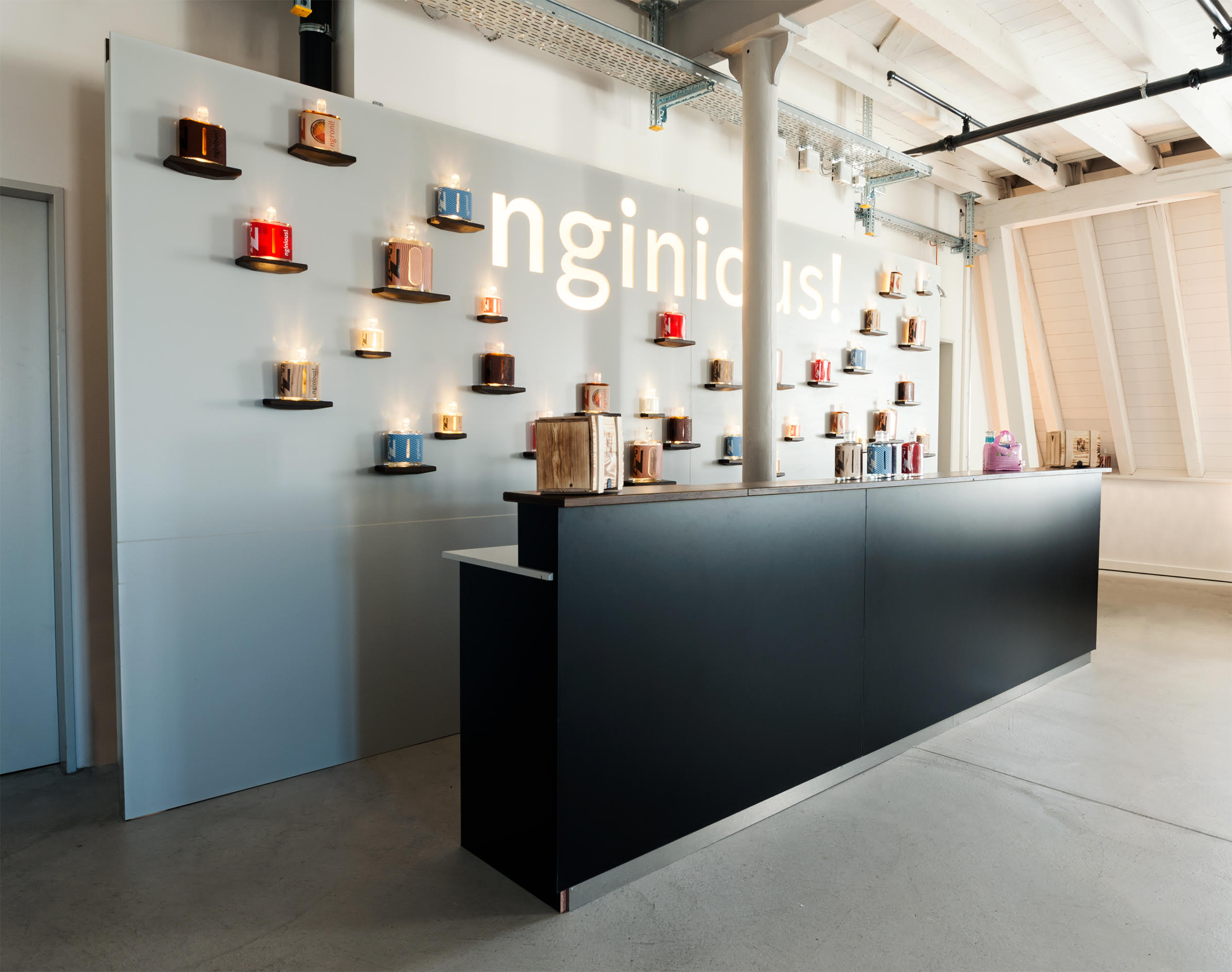 Bars2You were recently approached by a Swiss gin company named nginious! Now we know Switzerland is usually associated more with chocolate and cheese, but nginious! have now extended the Swiss craftsmanship to one of our favourite spirits - gin! nginious! pride themselves on 'reinterpreting gin in an exciting and surprisingly different way'. Their beautifully presented gin collection includes Swiss Blended Gin, which contains 18 botanicals, alongside Vermouth Cask Finished Gin - at 43% vol - with its notes of bitter orange and oriental spices. Their Summer Gin brings an entirely new recipe to the table, with fabulous fruity floral notes including juniper and blueberries. And not forgetting the 'bartender's choice', Smoked & Salted Gin, with a uniquely smoky flavour from the use of smoked chestnuts. nginious! continually push people's expectations to new limits, aiming to discover new secrets, in order to say: What an nginious! idea.
The four batches of botanicals that nginious! use are:
Fruity - Juniper, Barberry and Laurel (the soul of the gin)
Citrus - Lemon, Sweet Orange Peel and Grapefruit
Roots - Whole peeled Cardamom and Liquorice Root
The 'Swiss' Element - Bee Balm, Blackcurrant Leaves, Carline Thistle Root, Chamomile, Clover Blossom, Galingale, Hay Flowers, Hyssop, Iris, and Verbena - all of which are herbs which are native to Switzerland.
This attention to detail can be seen in all that nginious! do, especially when you discover that they only produce 100 litres of the gin in each still to ensure they are not heating the mixture for too long, which ensures they produce the best possible extraction each time.
But what has all this got to do with Bars2You? Well, nginious! recently decided to promote their Swiss-blended gin at the glorious Goodwood Festival of Speed, and were working with a company who promised to supply them with 6 bar service counters to allow them to serve customers with some amazing gin & tonics. Unfortunately, four days before the festival, the other company let them down. So, they came running to Bars2You to see if we could help them out with some corporate bar hire - which, of course, we could!
As they already had the designs agreed for the bar service counters, they sent us the specs and we got straight on. We built, fabricated, sprayed and delivered the bar counters to them within the time frame agreed. To say they were over the moon is an understatement. They were so happy with the bars we provided they have offered us a three year contract to support their Goodwood contract, and asked us to produce bars for two more events - including racing at Goodwood in August.
We look forward to a long and successful relationship with nginious! If you want us to help you with your next corporate event then please contact us today for a quote. You can call us on 01925 633 131 or alternatively send us an email to enquiries@bars2you.co.uk
Oct 19, 2018

Category:

News
Comments: 0