Portable Bars: How Can They Enhance Your Customers Experience?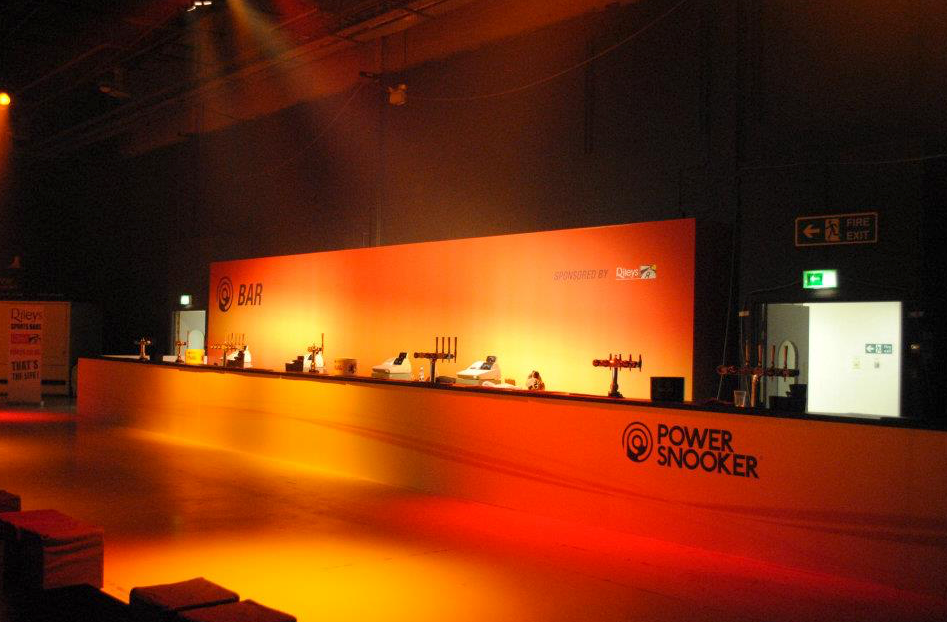 With so many events taking place and portable bars being hired, isn't it time you made sure that your event bar stood out from the crowd? When you are thinking about hiring a bar, take some time to read our design tips, and you can be confident that your event attendees will keep on coming back for more!
Atmosphere
When deciding on which mobile bar to hire, you should always consider your target demographic, the types of places that they go to already and how your event can capitalise on this knowledge. In order to gather this information, you will have to spend a little time conducting some research, but this time will be well spent as it will enable you to select the right type of portable bar to match your target audience.
Lighting
One of the most important parts of any events, the lighting is one of the first things your guests will see when they enter your venue, and it can be a big influence on their mood on the night. Think about whether you want to energise and excite your customers or relax and enchant them. If you are hosting a family-friendly event, for example, you may want to consider bright and colourful lighting that the children will enjoy, and that will illuminate seating areas so that parents can keep an eye on their children more easily. On the other hand, if you are having an evening wedding with no children, then you may want to go for a late-night cocktail bar feel with low lighting, fairy lights and table candles for a more romantic feel. Bars2You offer a range of LED illuminated events bars that will match your colour scheme as well, whether you want to go red for Valentine's Day or green for St Patrick's!
Bar Menus
Nowadays, many people are becoming more and more experimental in their drinks choices than ever - after all, there is a vast variety of them to choose from. Why not show them how creative you are by devising a signature cocktail for your event or offering a unique food and drink pairing? Think about theming it based on a sporting event, a film night or your own theme to spark a sense of fun within your guests and keep them coming back for more!
Practicalities
When thinking about which bar to hire, you should also consider where you are going to place it in the space. Bars are located at the rear of a room, but you could make more of a feature of it by placing it in the centre of the room - especially if it offers a unique selling point. For example, you might want to the staff to prepare some flamboyant cocktails which will not only delight your guests but can also provide a talking point - as long as the bar is adequately stocked and equipped. Nobody wants to see a harried bartender hurtling backwards and forwards across the room!
When placing the bar, you should also make sure that there is enough space for guests to queue and to enter and exit the area safely. Make sure you know how many guests you are expecting, and what the capabilities of the bar you want are, to make sure that both of these numbers match.
Whatever the occasion, whether it is a corporate event or a family celebration, Bars2You have the events bar for you. To find out more about our range of portable bars please don't hesitate to contact us on 01925 633131 or send us an email to enquiries@bars2you.co.uk if that is your preferred method of communication.
May 15, 2018

Category:

News
Comments: 0